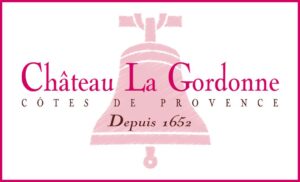 Jonny Wren has discovered a delicious new Provence Rosé
I do enjoy a drop of rosé but occasionally I taste one that really stands out from the crowd and that's what happened with this stunner. What delighted me about Château La Gordonne was how delicious it was as a wine in its own right – summer or winter, I'd drink this all year round.
So what gives these outstanding rosés the edge? It's that they're Château bottled using exclusively their own grapes. Rosé is big business these days and many producers need extra grapes to satisfy demand and these are bought from outside the Domaine – they have no control over how these grapes were cultivated, thus quality is going to be compromised.
The quality of Château bottled rosés like this is immediate from the very first enchanting aroma to the soft, but full flavoured finish. Château La Gordonne is quite new to the UK market and can only be found in a few independent wine merchants but is being poured in prestigious establishments like Browns Hotel, Galvin at Windows and Goodwood Racecourse. Its presence at these place

s is no surprise as it's absolutely delicious and if you enjoy quality rosé then I advise you join this exclusive club!
2015 Château La Gardonne Rosé, Côtes de Provence @ £75 per case (6 bottles)
"This classic blend of Grenache, Cinsault and Syrah exudes super expressive aromas of wild strawberry, grapefruit and herbs de Provence. Lovely and full on the palate without over-ripeness and soft but full on the finish. Enough body to stand up to richer dishes – perfect with Bouillabaisse. Stands head and shoulders above other Provence rosés I've tasted in this price range." JW
Also available in – £80 per case (3 mags)
And if you're feeling a bit 'bling'… £70 per Jeroboam
Wine is available for immediate delivery. Order by email jwren@jwwines.co.uk