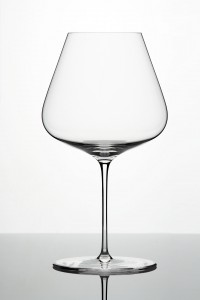 I certainly do as I've fallen in love. Fallen in love with the Zalto glass that is taking the wine world by storm. It isn't just a wine glass, it's a work of art with its angular design and size-zero stem; but does the glass you use make the wine taste better? Yes it does, here's why.
Wine is constantly evolving, improving or deteriorating depending on where it is in its lifespan. Most of us know the expression of letting a wine breath but simply pulling the cork is not enough. Wine requires oxygen to make its flavours more pronounced and the shape of the glass will quicken this process. The thinner the lip of the glass makes a difference too.
So what makes the Zalto glass so great? Well here's some of the technical detail from Daniel Primack – owner of Winerackd, the UK's most innovative wine accessory supplier – along with high praise from some of the wine world's leading names .
But they ain't cheap, though the best things in 'wine life' rarely are. So where else do you go if you don't want to spend 30-40 quid on a wine glass?
Not this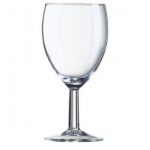 The classic pub glass – ok if you're just having a simple glass of simple wine but this type of glass isn't going to do anything for the wine at all, as the shape means the flavours escape and there's no room for the wine to breath. Becoming less common in pubs as they take their wine offering more seriously.
Great Value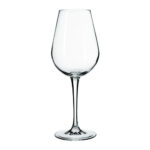 For everyday use I don't think you can get better than these from IKEA. Based on the Riedel Chianti/Riesling design these are £1 each and certainly give the wine space to breath and hold the aromas. The lip's a little thicker than one would prefer, but at this price you can't complain at all. Great for drinking decent wines at £6-£10 a bottle.
Riedel Vinum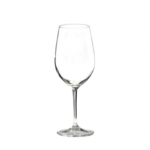 Riedel were the undisputed king of the wine glass before Zalto swaggered in with their skinny elegance but continue to make excellent wine glasses. Their vinum range start at £20 per glass and the Chianti/Riesling is a great for most reds and whites. The Bordeaux Vinum is a more extravagant 'allrounder' and the Vinum Burgundy was my favourite glass until Zalto came on the scene.
Remember it's up to you what wine glass you use – I'm not telling you what's right or wrong – but if you're spending over £15+ on a bottle of wine you want to get the best out of it and a good quality glass will ensure you do.
Happy drinking!