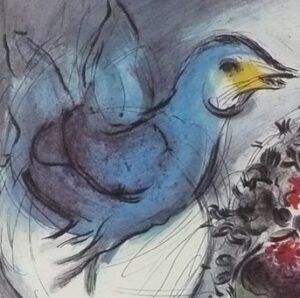 It's been over four years since I set up JW Wines to supply the finest restaurants in Kent with quality wine and I'm delighted to say the company has gone from strength to strength. The wine tasting and private client business, that trades under Wren Wine, has also grown substantially so I have decided to put everything under one name and will be trading as Songbird Wines for the all aspects of the business from July 1st.
So what's in a name? Obviously it's a very important part of any business but I decided to avoid going down the wine pun route as the ones that hadn't already been taken would provide more groans than grins. Songbird is a name that suggests joy and positivity – similar feelings one gets when tasting one of my wines! Also one of the UK's most popular songbirds is…well, I'll let you work that one out for yourself.
Songbird Wines will continue to be one of the leading wine wholesalers in Kent for the quality restaurants and bars of the Canterbury area, sourcing exciting wines from smaller producers around the world and offering exceptional customer service. That service extends to private customers who enjoy delicious wine at great prices but with the added personal touch that multiple retailers can not offer. We will update you with updates of outstanding wines at a price that is usually the cheapest in the market.
Songbird Wines will still offer the most innovative Wine Tasting experience in Kent, travelling to your home to host tastings so you and your guests need not drive. This Wine Tasting experience covers the areas of Canterbury, Whitstable, Deal, Dover, Ramsgate and parts of South East London. Special Wine Tasting packages are available for Hen and Stag Parties staying in Canterbury, Whitstable, Deal and most other parts of Kent.
So, a new dawn beckons with Songbird Wines, purveyor of wines that truly sing!
Best wishes,
Jonny Wren, Director