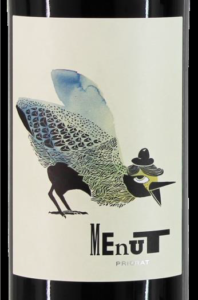 A new listing gives Songbird in chief, Jonny Wren, an opportunity to wax lyrical about one of his favourite regions…
For those not in the know, Priorat is a historic, mountainous region of Catalunya around 100km south west of Barcelona. It gets its name from an ancient priory that still stands in the atmospheric village of Escaladei. More importantly the region is home to old bush vines of Carignan and Grenache (locally known as Carineña and Garnacha) along with a unique slate soil and it is the combination of the two that influences Priorat's distinctive style. During the Franco years this region was largely neglected from investment and many vineyards laid dormant for decades. The big change came in the 1980s when some young winemakers from further north (including Àlvaro Palacios and René Barbier) arrived and realised the true potential that the local 'terroir' could give. Fast forward to the 21st century and the most prestigious wines from here fetch well over £100 a bottle. That's not to say that good value Priorat is an oxymoron but to find anything exceptional under £20 is certainly a challenge. And how I loved this challenge!
So what is the style of Priorat? Well as the prominent grapes are Grenache and Carignan there is something of the ripe, peppery black and red fruit character of southern Rhone about them but it doesn't stop there. There is an intense heat in the area which was beginning to be evident when I visited in March last year, but there is a strong and cool sea breeze from the Mediterranean that stops the grapes from overripening. The slate soils also influences the style which adds a soft minerality to the wine and contributes to the distinctive flavour. Finally, there is the intensity and richness which comes from the low yield of fruit from the old bush vines that still sit on the slate terraces of this magical place. Anyway, I could talk about Priorat all day but hopefully you get the gist.
Now here's the good bit –
Mas Martinet was founded in 1989 so is quite established in Priorat's modern history. They make a number of delicious single vineyard wines that sit comfortably in the £50+ price point but their entry level red, known as Menut, is superb. It's a blend of 40% Grenache, 20% Carignan, 30% Syrah and 10% Merlot. It's fermented in concrete tanks and then aged for 15-18 months in large old oak barrels so there is very little influence of wood on the wine's flavour. What you get is a wonderful, and unmistakable, defined aroma of plum, blueberry, tobacco and wild spice. These flavours explode on the palate but there is some elegance here, it's not just a fruit bomb and the finish is quite refined. They somehow manage to balance the power and sophistication beautifully. The website of the legend that is Jancis Robinson MW has written up on the winery and gave this wine a score of 17 which is hugely generous by her standards. It also received the distinction of being the only wine of 56 marked VVGV (very, very good value). So here's to you Mrs. Robinson….
2017 Mas Martinet Menut, Priorat @ £14.25 a bottle
Interested in buying this wine? Get in touch, leave me your contact details and I'll get back to you right away...
I'd like to buy wines